It's June 30, 1965 and it's Pat Fournier's last day of school. With prom and graduation over, eighteen-year-old Pat is left to reflect on his past and contemplate his future in "Graduating Class of 1965", the thirty-sixth installment of his memoir, "Memories of a Boy Growing Up in Blackville".
GRADUATING CLASS OF 1965
Written by Pat Fournier
June 30, 1965 – eighteen years old
It was a few days after the pomp and pageantry of the graduation ceremonies:  the valedictory address by classmate Veronica Sullivan, the speeches from a village counselor and Principal Gordon Sobey, and the walk down the aisle and up on to the auditorium stage to get our graduation diplomas.
It was the very last day of school – a day when we attended school, but there was really no purpose to it.  Everyone knew that, including the teachers.  Mr. Sweeney wasn't even in the classroom all the time.  He wandered out at times to maybe speak to Mr. Sobey or one of the other teachers, or waste time somewhere.
The only reason for being there at all was apparently to satisfy some rule that said this was a school day, so it had to be recorded.  Many of the desks in our grade twelve classroom were empty, because some of our classmates and fellow graduates didn't even bother to come to school.  And no one really cared.  Our school days were over.  The attendance record didn't matter anymore.
Part way through the morning, Bobby Coughlan and I just got up from our seats and left.   And no one cared if we left, or if we'd come back.  We walked empty handed down the School Lane – no books to carry anymore – across the Mill Bridge, and up the hill to St. Andrews United Church.

We climbed the cement steps leading up to the doors of the church, and sat on the top step and looked out over the houses and tops of the trees across the Main Road, and across the Bartholomew River.  We could see both schools – the original old white painted two-story school that now only housed grades one to six, and the large new brick building that was built in 1961 and housed grades seven through twelve for all the students from around the rural area.
We sat in the sun and hardly said a word, each of us absorbed in our own thoughts.  Neither one of us could answer the questions we asked each other: "What are you going to do now?", "Do you have plans for getting a job somewhere?", "Are you going to go to college?", "Are you going to leave Blackville?"
Neither of us had any firm plans, and the future was unknown to us.
But we knew that no matter where we went and what we did for the remainder of our lives, we'd always have our memories of this village with us.
The memories.
Ah, the memories!
BLACKVILLE RURAL HIGH SCHOOL GRADUATING CLASS OF 1965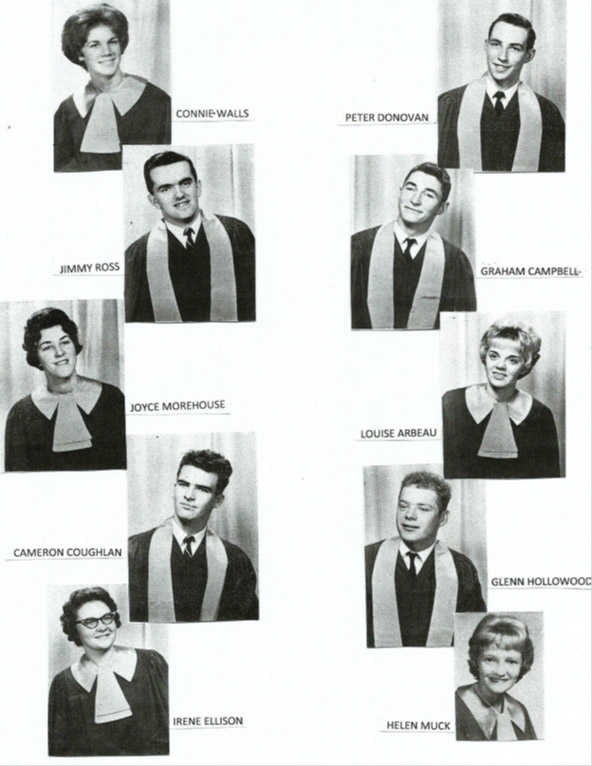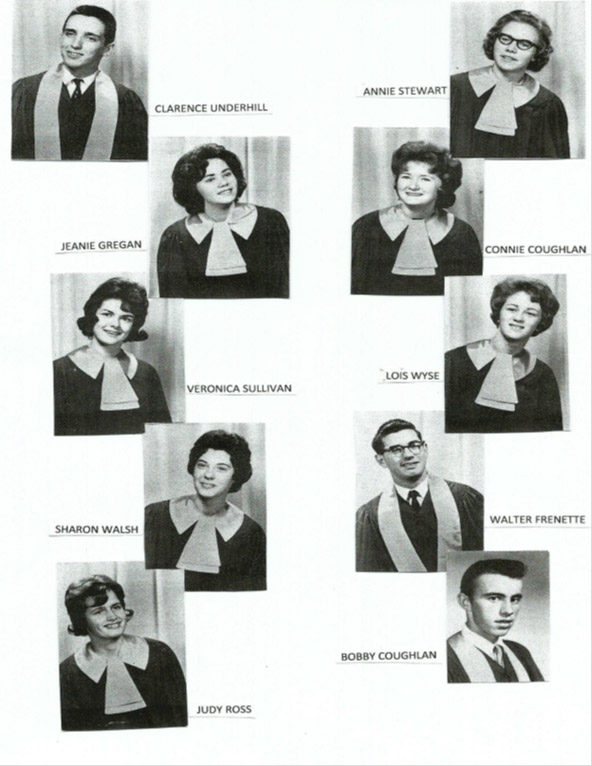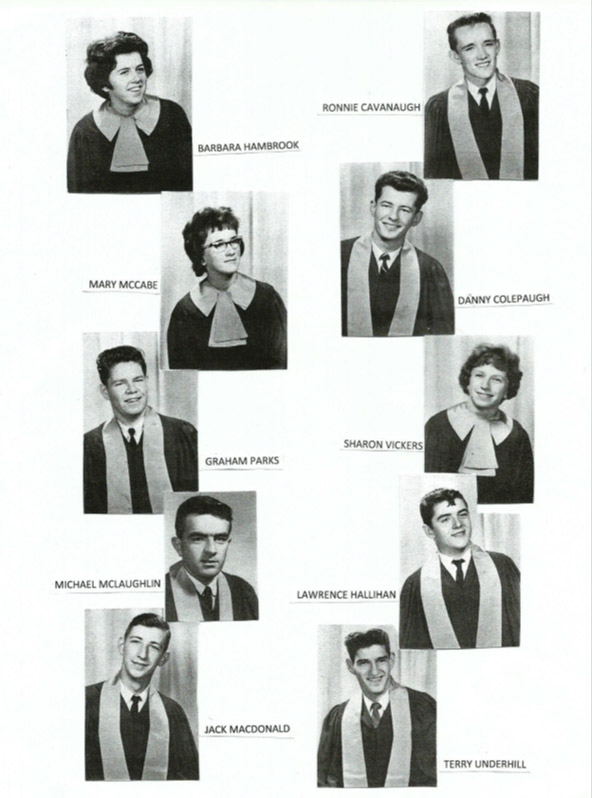 Click here for more installments of "Memories of a Boy Growing Up in Blackville".