Grady Descendant Seeking Family History
James Douglas, a descendant of the Grady family of Blackville, is looking for information about his ancestors.  He explains below: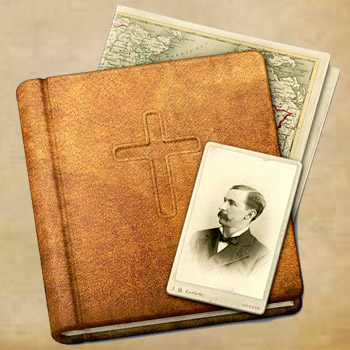 "This is a genealogy quest. My grandmother was Ida Grady, whom Ida Walls was named after. I assume Alexander Grady was her brother. I am trying to trace back my maternal line and wonder what the maiden name of my grandmother's mother was and her mother before her. My mother's uncle owned a farm in Blackville which was given to an orphan named Hollywood in the 1930's.
I have visited Blackville a couple of times and had a gravestone placed for Ida Grady Whitehead and her husband. However I do not know much about the Grady's history before 1930 and only that my mother Laurie Blanche Whitehead was born about 1900 and lived in Woodstock where she taught school until the about 1920. In the 1920's she and her sister Hildreth went to New York. During that time she became a nurse.
Around the end of the 1920's, she returned home to take care of her mother (Ida) who was dying of tuberculosis. When Ida died, she was buried in Blackville followed by her husband later, around 1935. It is interesting that Ida Walls also had tuberculosis as a teenager in the 1940's. I hope this history I am recalling is correct."
If you have any information about the Grady's and can help James with his research, please contact us and we'll pass it along.