Remembering Our Veterans e-Book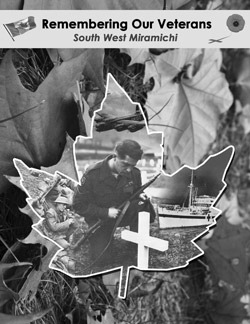 In honour of all the brave men and women that fought for our freedom, Memories of Blackville is paying tribute to local veterans this week.
Available now, is a 445 page e-publication "Remembering Our Veterans" featuring the local heroes who defended our country during World War I, World War II and the Korean War.  Click here for more information.
In the coming days, we'll be posting other Remembrance Day themed articles.
For information about the upcoming Remembrance Day services in the community, click here.