Provincial government investing in improvements to Blackville playground
Great news for Blackville School students! The Province of New Brunswick has invested $15,000 towards a new playground.
The announcement was made on Tuesday, June 18 at the Elementary School Recognition Day.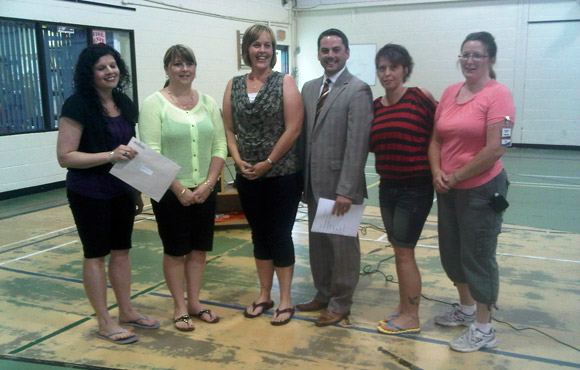 Pictured is MLA Jake Stewart and members of the Blackville Home & School Association.
BLACKVILLE (GNB) – The New Brunswick government is investing $15,000 in improvements to the playground in Blackville.
"The provincial government is proud to invest in community projects that promote healthy living for families," said Southwest Miramichi MLA Jake Stewart. "Today's investment will increase wellness in the Blackville region."
Stewart was appearing on behalf of Economic Development Minister Paul Robichaud before the Blackville Home and School Association.
Funding from the Regional Development Corporation's Family and Youth Capital Assistance Program will go toward the purchase of new playground equipment at Blackville School.
The program gives community groups, non-profit organizations, local service districts and municipalities an opportunity to apply for funding for eligible capital costs of projects in support of youth- and family-related activities.