Our Lady of Mount Carmel Celebrates Annual Pilgrimage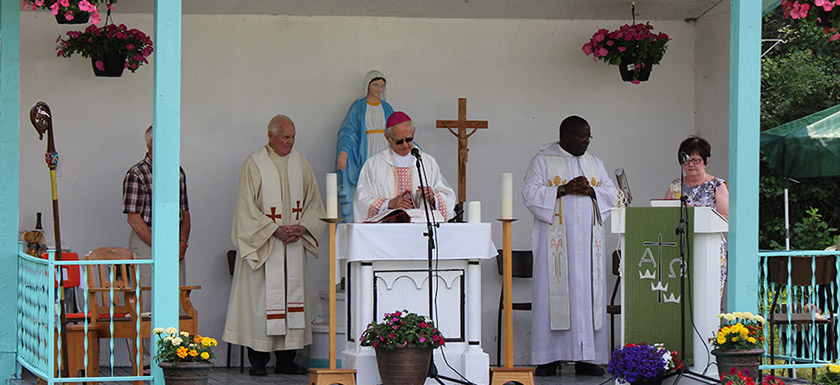 Over hundred parishioners and visitors were in attendance today at Our Lady of Mount Carmel's Annual Pilgrimage in Howard.  The outdoor shrine Mass was celebrated by Bishop Robert Harris along with St. Raphael and Our Lady of Mount Carmel's parish priest Father Joseph Okoko and Monsignor Joseph Woods of St. Bridget's Parish in Renous.
Following the Mass, Fathers Woods and Okoko offered the Sacrament of the Anointing of the Sick inside the one hundred and seventy eight year old church.
A reception, hosted by parishioners, was also held in the church hall.  Photos of the event are below.
Click a photo to enlarge.
[nggallery id=85]