Mayoral Candidates Share Vision for Blackville's Future
With less than two weeks before the municipal by-election, mayoral candidates Andy Hawkes and Glen Hollowood shared their vision for Blackville's future in separate letters mailed to village residents today.
Andy Hawkes
Dear Residents of Blackville,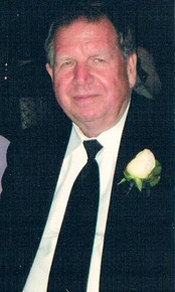 My name is Andy Hawkes and I am a candidate for mayor of Blackville in the upcoming by-election.
I was born in the old Miramichi Hospital in Newcastle in 1943. I grew up in New Brunswick, mainly in Saint John and Fredericton. After graduating from UNB with a degree in Electrical Engineering in 1965, I was hired by Montreal Engineering (later Monenco and now part of AMEC). I worked for Monenco and subsidiary companies for 31 years.
In 1966 I married Alma McEvoy of Pineville. Over the years, I visited the Blackville/Renous area many times and was always welcomed as a family member by Alma's family and relatives. After my retirement in 2008 we purchased the old Ralph Underhill house on Main Street and moved in early in 2009. Alma and I were married for 47 years until her passing in February of this year.
Other than New Brunswick, I have lived and worked in four Canadian provinces, two US states and five foreign countries (Jamaica, Philippines, India, Netherlands and United Kingdom). My management experience includes construction management of electric utility substations, transmission lines and distribution lines as well as the management of multimillion dollar data conversion projects in the GIS (or Geomatics) industry. I have twice been responsible for project offices with more than 800 employees working on several different projects for a variety of clients.
I am currently serving as a volunteer member of the Village of Blackville Rural Plan Working Group.
We are now in a difficult economic period in New Brunswick. I will not make any campaign promises that I would be unable to keep as mayor of Blackville. I do promise to dedicate myself to maintaining and improving the quality of life in Blackville to the best of my ability during my time as mayor. I will do my best to increase the municipal tax base by attracting industry and additional residents. I will also work to increase Blackville's potential as a tourist destination in order to generate more income for tourist operators and small businesses within the community.
If you require a drive to the polls, or if you require a Special Ballot, please call 843-6306.
Sincerely,
Andy Hawkes
——————————————————————–
Glen Hollowood
I, Glen Hollowood, will be running for the position of mayor in the upcoming municipal by-election. I have served twenty one years in municipal government, both as councillor and mayor. I have worked on all committees such as Fire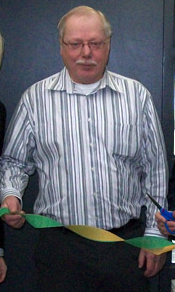 Department, Police & Justice, Solid Waste, Street Lighting, Park, Public Buildings, Recreation, etc. I am sure my past experiences will be an asset in performing my duties as mayor.
If I am elected I will do my best to serve the community and its residents with dedication and hard work. I feel that the mayor and council must work together to do what is best for the village. When I was in as mayor, the council and I were successful in seeing the village park come into existence, along with the construction of the Central RCMP Detachment building. All streets were paved, sewer was extended and a new municipal building was constructed. This building includes a designated senior citizen room. The recreation building was renovated and skateboard equipment was installed at the village outdoor rink.
These were only a few of the things that were accomplished by mayor and council at this time. This was all done to improve our community. I would like to see our village continue to go forward and if you vote for me I will do my best to see this happen.
If you have any questions, concerns or need a drive to the polls on Election Day, please call me at 843-6691.
Glen Hollowood
——————————————————————–
Advance poll will be held on Saturday, October 19 at the United Church Hall from 10:00am to 8:00pm. Election Day is Monday, October 28 at the United Church Hall.