Investment made to construct skateboard park in Blackville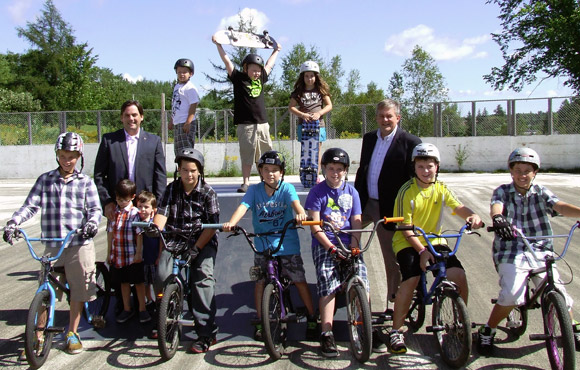 BLACKVILLE (CNB) – The provincial government is investing $12,700 in the construction of a skateboard park in Blackville.
"The provincial government is proud to invest in community projects that promote healthy living for our youth," said Premier David Alward. "Today's investment in a new skateboard park will increase wellness in Blackville and the region."
Funding provided by the Regional Development Corporation's Family and Youth Capital Assistance Program will go toward the purchase of new equipment for the skateboard park.
The program gives community groups, non-profit organizations, local service districts and municipalities an opportunity to apply for funding for eligible capital costs of projects in support of youth- and family-related activities.
[nggallery id=9]