Free For All Community Meal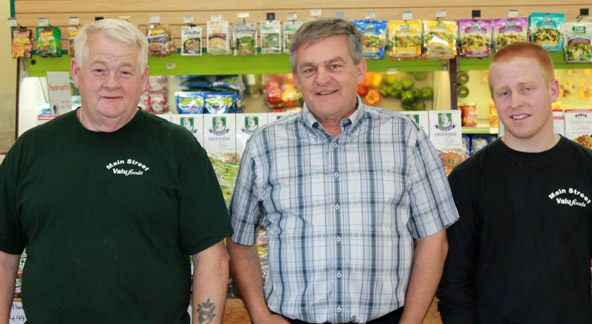 On Tuesday, July 8, Jerry Stafford along with volunteers from local communities, hosted a free-for-all roast beef supper for residents affected by Tropical Storm Arthur. An estimated five-hundred people attended the meal that was held at the Father AA McKinnon Memorial Hall from 4:00pm to 6:00pm. Stafford, from Main Street Valu Foods, also donated all of the food for the supper.
Jerry Stafford is well known in the community and has a longstanding reputation as a generous supporter of local organizations and causes.
On Wednesday, July 9, New Brunswick Premier David Alward stopped by Main Street Valu Foods to acknowledge Jerry for his contributions.
Click a photo below to enlarge.