CWL Celebrates Our Lady of Good Counsel Sunday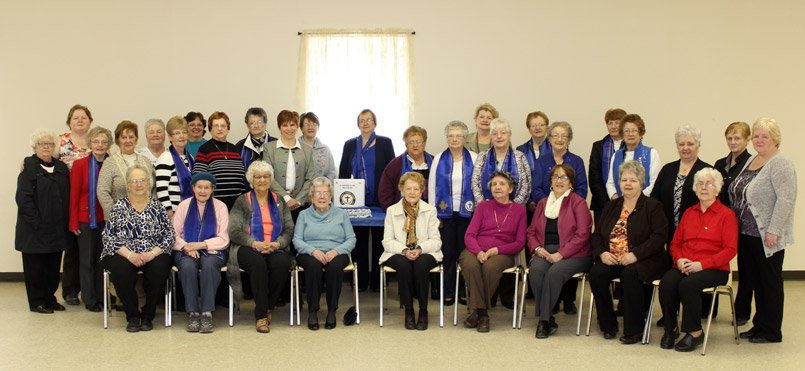 Local members of the Catholic Women's League gathered this morning at St. Raphael's Roman Catholic Church in Blackville to celebrate Our Lady of Good Counsel Sunday. Ladies from various Miramichi regional branches attended Mass at St. Raphael's, followed by a reception at Father AA McKinnon Memorial Hall.
Photos from the event are below. Click an image to enlarge.
About Our Lady of Good Counsel
On the Feast of St. Mark, April 25, 1467, at the close of a festival in Genazzano, Italy, a cloud descended upon an ancient 5th-century deteriorated church, dedicated to Our Lady of Good Counsel. When the cloud disappeared, the festive crowd found a small, fragile image of the Blessed Virgin and Child on a thin sheet of plaster. The painting hung in mid-air, suspended without support, floating, on a small ledge. This particular fresco is said to date to the time of the Apostles. It had long been venerated in Albania's capital city, Scutari.
Much of the church of Our Lady of Good Counsel was destroyed in World War II, but the image remained intact and in place. The miraculous image is still today, after more than 500 years, suspended in the air by itself. Countless miracles have been attributed to the prayerful intercession of Our Lady of Good Counsel.
Many pilgrims visit the church in Genazzano, and take part in the annual spring celebration, observed on April 25. Elsewhere in the world, the feast is celebrated April 26.
[nggallery id=75]