Blackville Weight Watchers Participate in 5K Walk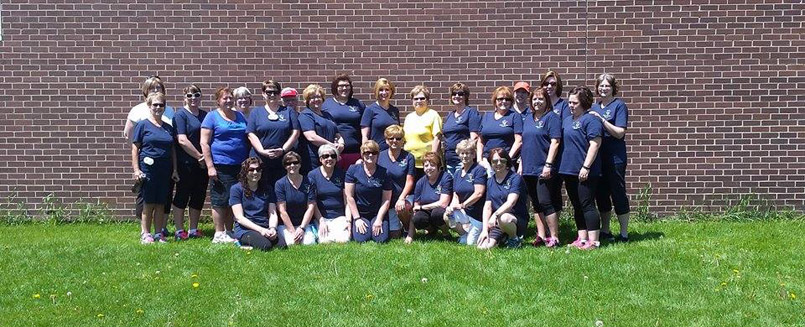 Forty five members of the local Weight Watchers group participated in a 5K walk on Sunday, June 7 in Blackville. Joined by more than twenty family members, the group met at Blackville School at 2:00pm and walked along MacLaggan Drive and North Bartholomew Road.
"The weather was great! Everyone enjoyed themselves while having fun, living a healthier lifestyle." Weight Watchers leader Arlene Waugh said.
Since Weight Watchers began last September in Blackville, some members have lost up to 55lbs! Several have reached goal and became lifetime members and others are very close to meeting their goals.
All members who attended the walk received a Weight Watchers 5km charm and were entered for a chance to win Weight Watcher products. Pita Pit coupons were also donated for the members.
If you are interested in joining Weight Watchers, meetings are held every Monday night at the Blackville Community Centre at 8:00pm. Weigh-in begins at 7:30pm.
Click a photo below to enlarge.
[nggallery id=77]