Blackville Teen Wins Big at Sportsman Feature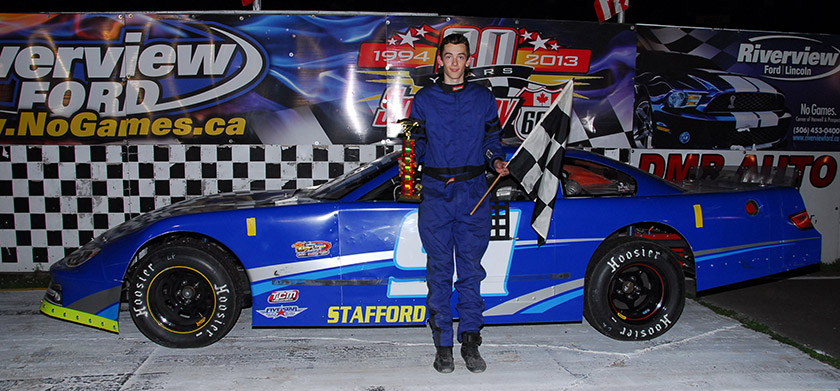 On Saturday night at Speedway 660 in Geary, Braxton Stafford ruled the roost in the Martin's Home Heating Sportsman feature. The sixteen year old rookie won the 40 lap feature followed by 15 year old Ryan Messer and 17 year old Drew Greenlaw. Stafford and George Jamieson won the Sportsman heat races. Braxton who will go into Grade 12 at Blackville High this fall is the son of Jerry and Danica Stafford.
"This is awesome, to come out here and win a feature is something we didn't expect to do in our rookie season" said Stafford from the Riverview Ford Victory Lane. "Early in the season we were getting lapped in the features, but we just kept working hard trying to improve every week and that work has paid off with a win tonight, I still can't believe it."
Congratulations Braxton.