Blackville Students Recognized at Technology Awards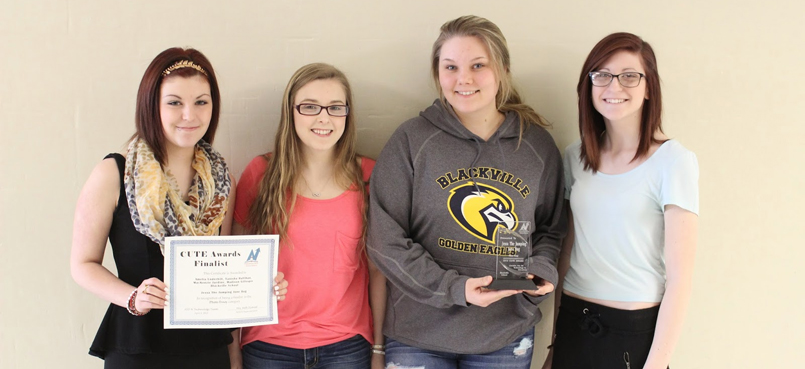 Four high school students at Blackville School received a CUTE award (Creative Use of Technology in Education) for their photo essay "Jessa the Jumping June Bug."
Tanisha Hallihan, Mackenzie Jardine, Amelia Underhill and Madison Gillespie were the recipients of this award on April 9 at the CUTE Awards Ceremony at James M. Hill Memorial High School in Miramichi.
Three other students were also recognized as finalists in the photo essay category at the ceremony for their video on "Nature." They are Mikayla MacDonald, Eve Pond and Abby Keenan.
Watch the winning photo essay video, Jessa the Jumping June Bug, below.