Blackville Student Recognized with Turnaround Achievement Award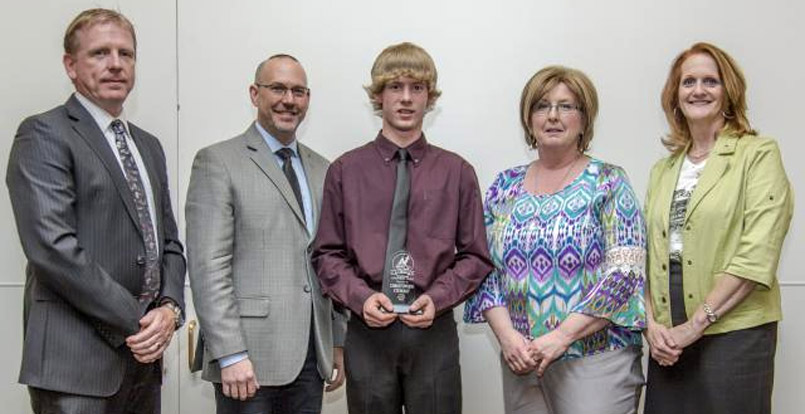 Twenty-five students from the south region of ASD-N were recognized at a dinner in their honour at the Rodd Miramichi River Hotel on Thursday May 7th. The students were presented with Turnaround Achievement Awards in recognition of their developing attitudes and approaches towards academics and school life in general.
The dinner, sponsored by the Chatham Rotary Club with support from Beaubear Credit Union, was well attended with family and school staff present to recognize the accomplishment of each of the recipients.  Following a short video overview of each student, the presentations were made by Rotarian Andy Richardson and ASD-N Superintendent Beth Stymiest.
Mr. Richardson also was the guest speaker and in his remarks made it clear that the award recipients were well on their way to successful and fulfilling lives.
Blackville High School student Christopher Stewart, son of Scott and Brenda Stewart, was one of the recipients of the Turnaround Achievement Award. He accepted his award alongside Blackville Principal Rodney Buggie and Vice-Principal Pamela Underhill.