Blackville School Receives $6,000 Donation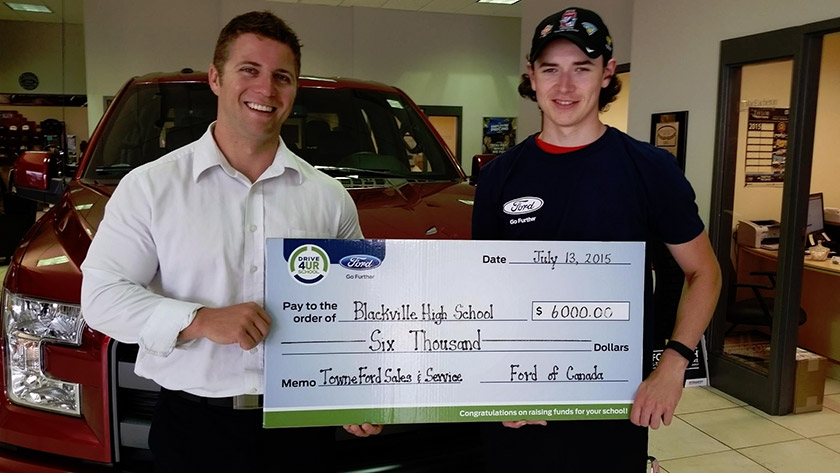 Blackville School has received a $6,000 donation from Ford Canada's Drive 4Ur School program. Hal Somers' Towne Ford Sales & Service partnered up with BHS student council to host the test-drive fundraising event on Saturday, May 16. For every valid test-drive completed, Ford Motor Company of Canada donated $20 to the school. Blackville received the maximum amount of $6,000!
Graham Manderville, a graduate of the 2015 senior class, accepted the cheque from Josh Somers of Towne Ford on Monday, July 13.
For more information about Blackville School, visit their website at blackville.nbed.nb.ca and visit Towne Ford at www.TowneFordNB.com.