Blackville School Hosts Annual Basketball Challenge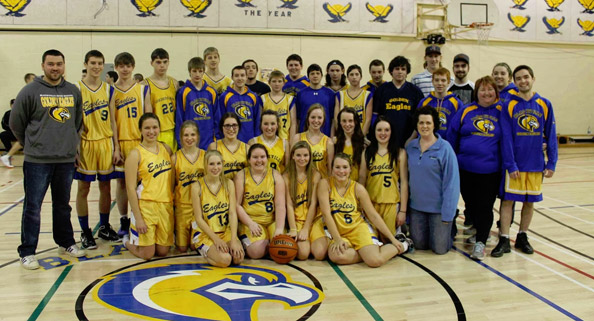 On Monday, February 10th, Blackville School hosted the Third Annual Eagle/Cobra Challenge. The action-packed event featured both the Blackville senior high girls and boys teams facing off against their respective North and South Esk Regional teams.
First up, the senior girls game saw the Blackville Eagles defeated by the NSER Cobras with a score of 50-26. The Blackville High School boys team defeated the North and South Esk Regional boys in a close game with a final score of 74-70.
Money raised from admission from the annual challenge is divided between the Blackville Eagles and the NSER Cobras and put towards their basketball programs.
[nggallery id=37]