Blackville School Hosts 2014 Senior Prom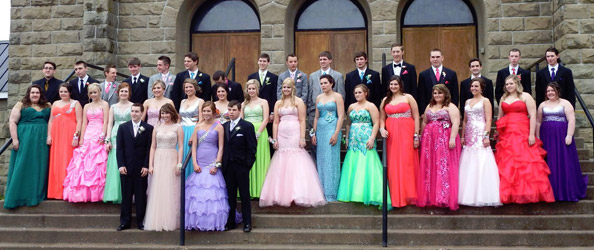 Blackville High School hosted the 2014 senior Prom on Saturday, June 14, 2014 in the school gymnasium. Graduates and their dates arrived to prom in style: trucks, old cars and even on motorcycle. The parade of graduates was well attended, with people lining the school parking lot for a glimpse of their friends and family.
Graduates Jessica Munn and Devan Brophy were crowned Prom Queen and King, respectively.  Photos from the event are below. Click an image to enlarge.
[nggallery id=43]