Greater Blackville Resource Centre Receives Funding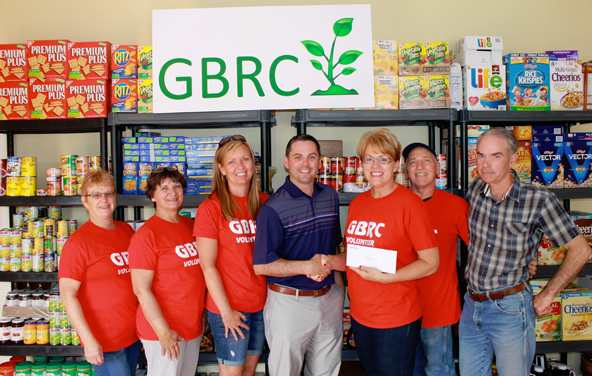 The Greater Blackville Resource Center has received supplement funding from the Healthy & Inclusive Communities Department of the provincial government. The grant was recently presented to the Greater Blackville Resource Center (GBRC) food bank by Southwest Miramichi MLA Jake Stewart. The food bank, located at 12073 Route 8, assists 56 registered clients. This $8,500 grant will allow the GBRC to restock shelves and provide the people who depend on the GBRC food bank with a wider range of resources.
On presenting the grant to Albertine LeBlanc, Jake Stewart said the group provides a valuable service to the community.
"This was an important request to have considered for funding. It is a proud moment to support our food bank as it continues to provide food and assistance to our most vulnerable citizens," he said.
For more information about the Greater Blackville Resource Centre and its programs, visit their website at www.BlackvilleResource.com.