Blackville Residents Hope for a Community Pool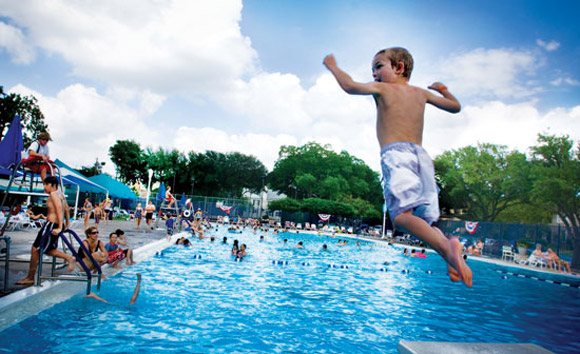 A group of Blackville residents are hoping their votes will win the village a public pool from the Aviva Community Fund, an annual competition that is changing Canadian communities by bringing great ideas to life. The most popular ideas, as determined by passionate Canadians like you, will have a chance to win a share of the $1,000,000 Aviva Community Fund.
The nearest public pool is over 40 km away from the village, and the community group estimates that about 3000 people in Blackville and its surrounding communities would benefit.
"Living in a rural community, there tends to be few activities for youth. For most, going to the movies, going shopping, swimming, bowling, requires a drive into the City of Miramichi. Our community needs to have activities in-town, especially for our youth. Not all families can afford to travel this distance." local supporter Ethel Sonier explains.
"Many of our children are missing out on the health benefits and safety benefits of learning how to swim. Even better, having a swimming pool helps our community promote a healthy living lifestyle to our children. Children who participate in sports are less likely to become involved in a drug or alcohol lifestyle, do better at school, and are generally healthier!"
"AND, swimming is not just for kids! It is an activity that everyone can enjoy, young and old! Swimming is generally a great form of exercise. It has been proven to be especially good for people suffering with Arthritis. It's great for our heart and muscles! It reduces stress, and has many benefits for our health."
Help us help our community! Click here to vote for a Blackville Community Pool!  Voting for the 2nd Qualifying Round ends on November 5, 2012.
Vote for our community! Vote for our kids!