Blackville Elects New Village Council
The polls have closed and the residents of Blackville have elected a new village council.  Hal Muck has been appointed Mayor by acclamation.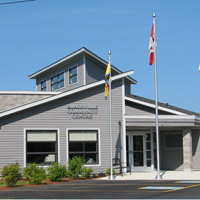 The elected councilors are Matthew Sturgeon, with a total of 393 votes; Christopher Hennessy, with 390 votes; and the re-elected Cindy Ross, with a total of 302 votes.
Congratulations to the new mayor and council.  The first meeting of the new council will take place  on Thursday, June 14 at 7:00pm at the Blackville Community Centre. All residents are welcome and encouraged to attend.
The results for the remaining candidates are as follows: Jason Brennan with 201 votes, LeRoy Stewart with 137 votes and Cynthia Barry with 126 votes.