Blackville Ball Park Upgrades Underway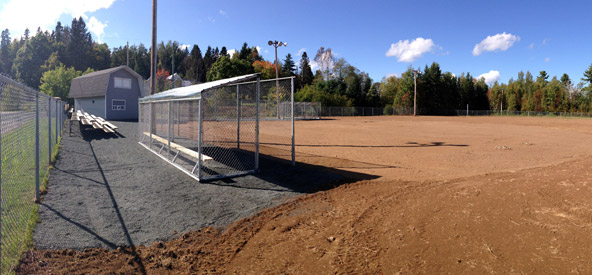 Upgrades to the Blackville Ball Park are currently underway. The project, made possible by funding from the provincial government along with the village of Blackville, began late this summer.
Last month, New Brunswick Premier David Alward made the announcement for the $80,000 investment, that will also provide improvements to the community park.
"Our investment in the Blackville Municipal Park will continue to promote a healthy lifestyle for families and residents of the Blackville area," said Premier David Alward in August. "Investing in community priorities is an important part of our plan to create jobs and make life better in New Brunswick."
Improvements to the ball park include replacements of wooden bleachers and dugouts with steel and chain link versions, new fencing and gravel, and field excavation.
Click an image to enlarge.
[nggallery id=52]