Back to School Bash a Success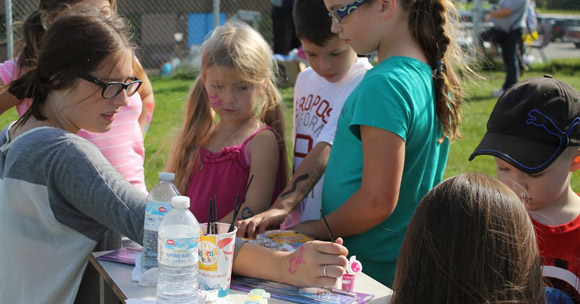 Last weekend's Back To School Bash sponsored by the Blackville Home & School Association was a complete success. Both movies on Friday night were well attended and enjoyed by everyone.
A huge crowd showed up for the yard and bake sale, with lots of goodies and great deals to be found.
Saturday afternoon's gorgeous weather brought out plenty of people for the carnival. With games, treats and a dunk tank, a great time was had by all.
The "Back to School Bash" was made possible by the Home and School Committee, as well as a number of dedicated volunteers. The event was a complete success, and the $1,985.00 raised will go towards the upcoming purchase of a floor cover for the new gym floor.
Click here for more photos.