A Salute to Blackville Firefighters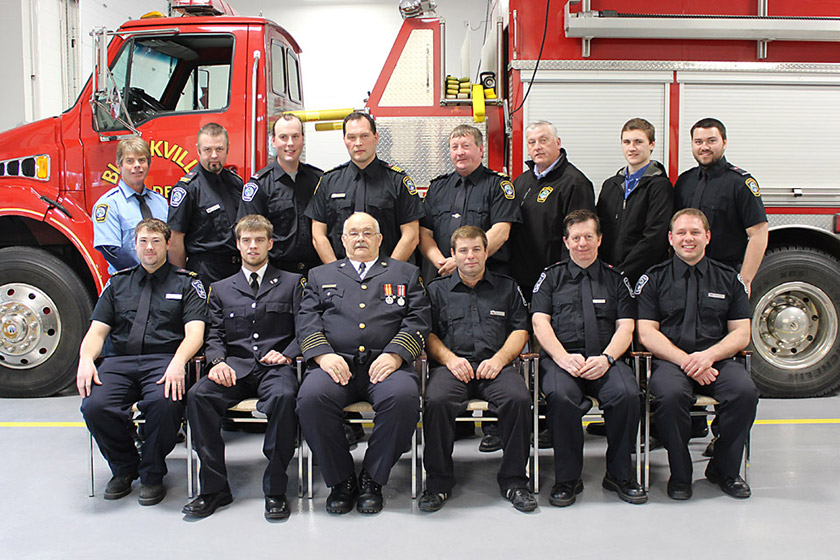 Without hesitation, the brave men and women of our local fire departments often risk their own lives and safety to save the lives of others.  For their selflessness and bravery, we salute them. Their duty extends beyond the difficult task of protecting us from ferocious fires; they also are among the first on the scene anytime someone dials 911.  From providing life-saving first-aid care to life-saving rescues, our firefighters are always at the ready.
As Fire Prevention week comes to a close, stop for a moment and thank our firefighters for their courage and dedication to protecting our community.
Thank you Blackville Fire Department!
Orland O'Donnell, Chief
Jason Brennan, Deputy Fire Chief
Ken Walls, Captain
Garth Underhill, Captain
Jonathan Brennan, Captain/Training Officer
Brian Kelly, Lieutenant/Assistant Training Officer
Chris Sturgeon, Lieutenant/Fire Prevention Officer
Reid Furlong, Firefighter
Leroy Burns, Firefighter
Wayne Doucet, Firefighter
Perry Underhill, Firefighter
Perry Peterson, Firefighter
Bradley Brophy, Firefighter
Al Underhill, Firefighter
Rodney Buggie, Firefighter
Christopher Hennessy, Firefighter
Matthew Hallihan, Firefighter
Devon Keenan, Firefighter
Matthew Sturgeon, Firefighter
Nathan Hallihan, Firefighter
Austin Kelly, Firefighter
Dallas Underhill, Firefighter
Robert Jardine, Firefighter
Click here to view photos from last year's Grand Opening of the new Blackville fire hall.