Looking for something to educate, entertain or inspire you or your kids this summer? Blackville School will be hosting two summer camps for children in July. Children ages 5 to 7 are welcome to attend camp from Monday, July 9 to Thursday, July 12; camp for kids between 9 and 12 will be held from Monday, July 16 to Thursday, July 19. Camps are held daily from 9:00am – 2:00pm. The focus of the camp is "Being Active and Outdoor Activities = FUN".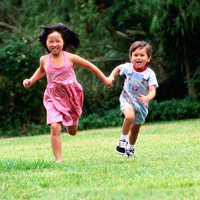 The cost of registration is $60.00 and children must be registered by June 29. Click here to download a registration form.
Participants will have an opportunity to challenge themselves both physically and mentally. This camp will offer kids a few thrills and a whole lot of fun.
Camp Schedule:  
Monday: Teambuilding Activities and Games
Tuesday: Geocaching / Park
Wednesday: Skipping / Yoga / Dance
Thursday: Biking
Students are asked to please bring their own lunches.
Summer camps help children develop character, learn valuable life skills, make new friends and discover new interests. For more information, please contact Colleen Barry by email at colleen.barry@nbed.nb.ca.
Search Memories of Blackville
Blog Archives
Follow us on Twitter